I had the opportunity to work with Fangamer on the vinyl reissue of Strong Bad Sings! I designed the logo, front and back covers, inner sleeve and disc labels. 
Double Fine and Fangamer teamed up to rerelease the sound track to Brutal Legend on vinyl to celebrate the10th anniversary of the release of the game. I designed the front and back cover and disc labels. I slightly expanded version of the cover illustration was included with the album as a 16" x 20" poster. 
I created the cover and inset images for the RAD soundtrack vinyl release.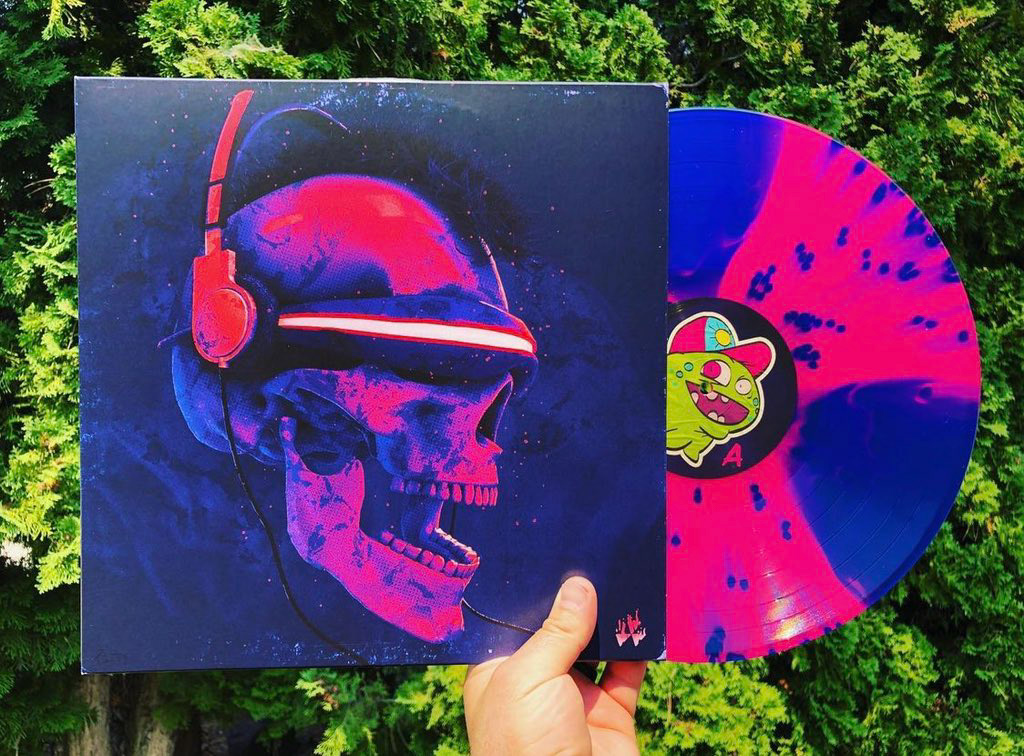 I worked with the band Absolute Darkness to create this image for their album Disaster Awaits. In addition to the illustration, I did a type treatment on their logo.
Double Fine worked with Iam8bit to release a double vinyl version of the soundtrack. I had complete creative freedom on this album and designed the front and back covers, the interior gatefold, the disc labels, and the sleeves. What a fun project and an amazing soundtrack.